Relaxed Family Fun in Puerto Rico

Family Fun
Tucked between a first-class private marina and one of Puerto Rico's most popular and eco-friendly beaches, Boquerón Beach Resort mirrors the natural beauty and colorful charm of the island's palm-lined southwestern tip and quaint village of Boquerón. Pairing spacious, kitchen-equipped villas, in a six story building, with casual poolside dining and playful activities for all ages, this relaxing resort is a mecca for families, boaters and bird-watchers, who come to see explore the region's lush protected wildlife areas.
View Archive >
Staff Picks
Hike Along the Coast of Boquerón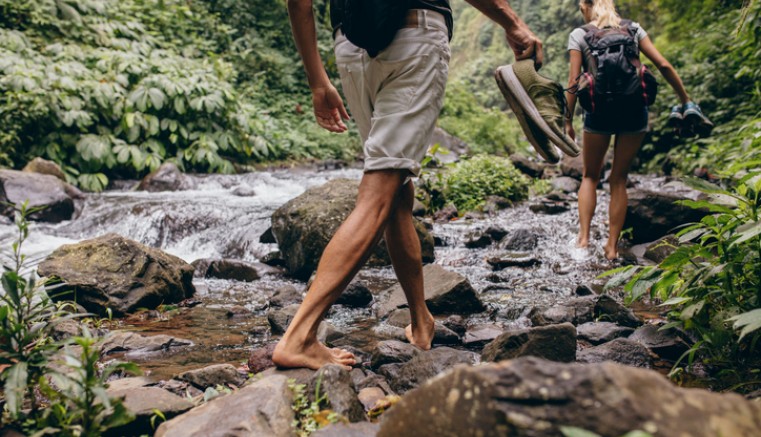 Explore Puerto Rico on foot. This captivating island is home to beaches, forests, and mountains. No matter where you travel to on the island, you will easily find something that takes your breath away.
"Boqueron Treasure"
The resort is super awesome. Rooms, facilities, and security is awesome. The staff is extremely professional, helpful and courteous. Perfect location. Would go back again. Love the back exit to the town which is awesome. You do not have to drive anywhere just to the back to the town to party, listen to music, play pool, drink and enjoy the view of the ocean. They have all types of great food. Just awesome...Mi Isla Bonita...
TequilaOnyx - Brooklyn, New York
"Excellent"
From the moment I walked into the lobby I knew I would enjoy my stay! The decor was fun, eclectic with a hint of nostalgia. The front desk staff greeted me with genuine smiles which made for a smooth and seamless check in experience.
Gaspar G
"Slice of Paradise"
We stayed at Aquarius mid Jan 2016 and had an amazing time. We had a 2 br villa which was very comfortable and spacious. We loved having our own kitchen and laundry in the villa. The staff was very helpful and the pool was great ! We had a hard time getting our 9 yr old off of the water slide area, he was was having so much fun. Very close to everything, can walk into Boqueron for restaurants and nightlife or down to the beach.
annehlet - North carolina
"Great Hospitality by the entire town of Boquerón!"
Very romantic town. Low key with awesome food everywhere we went. We had a party of 60 for our wedding. The Aquarius club did a great job keeping us all happy! The on site reception hall served the dinner party some awesome food! I look forward to coming back next year.
cody a - Minneapolis, Minnesota
"This is my favorite place in the Caribbean"
I have been to Puerto Rico 6 times in the past two years and this is my place! The service is amazing and it is affordable. Not a tourist trap! I loved hanging out with the locals and being a part of Puerto Rico. Thanks to Claudia m. Who works at the Boquerón Aquarius cabana bar for being absolutely fantastic and taking the time to make every trip memorable...
bugdude1989
"Never dissapoints!"
This has been our second stay. The facilities are great. The pool is lovely. Food and drinks are very reasonable in price. I had friends come over, and they enjoyed it too. Even the smaller rooms have kitchenettes. But the larger rooms are definitely worth it.
Myrna F
Image Gallery